Quik-Therm Connect - Rigid Insulation with Built-In Plywood Furring
3/4" thick X 2 1/2" wide X 8′ long plywood nailing strips battens/strapping are embedded within the Connect insulation panels. The plywood battens attach directly to framing members. In-turn, cladding materials are fastened to the battens.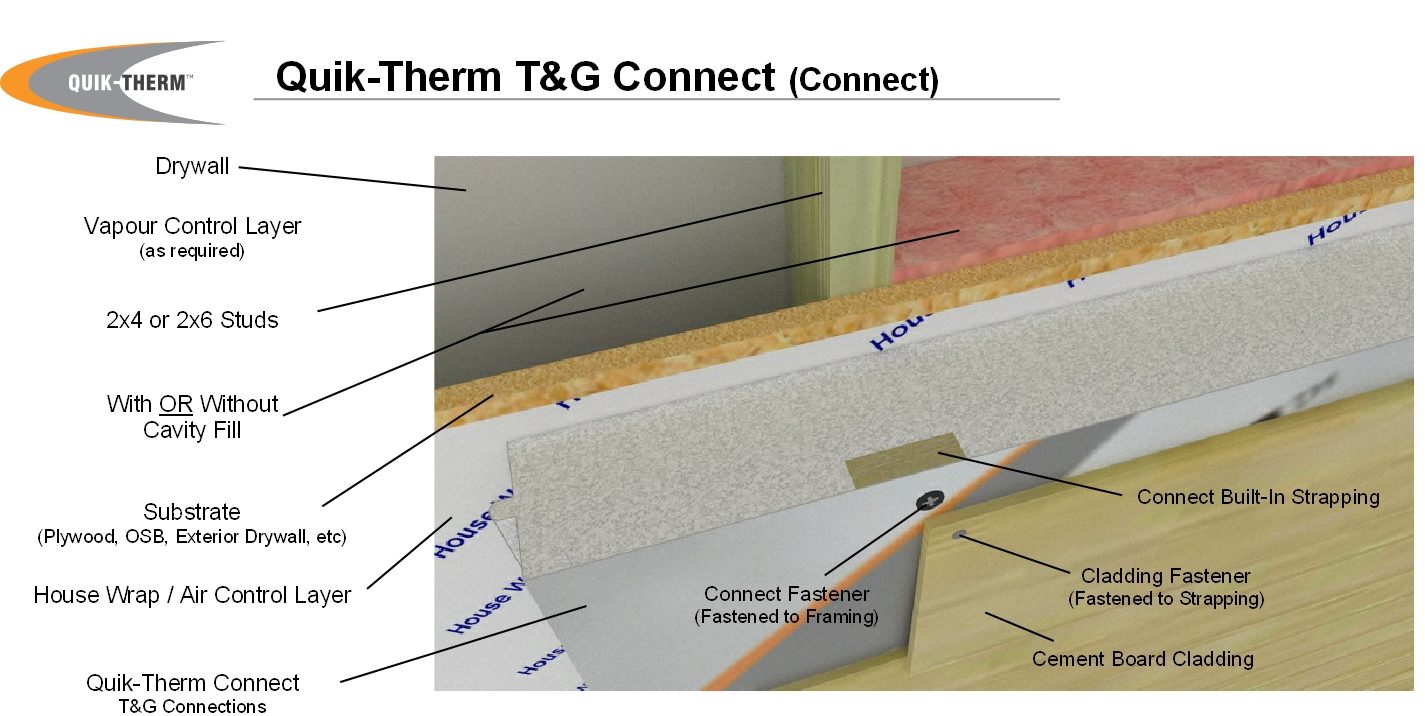 Simply, quickly and intuitively, Quik-Therm T&G Connect structurally attaches continuous rigid foam insulation and heavy claddings to walls, ceilings, roofs and floors.
Quik-Therm was found to meet the requirements of an air barrier as outlined in Section 5.4.1.2 (Division B) of the National Building Code of Canada, 2015.
– QAI Laboratories
Just imagine the material, labour and space savings. Cut rigid insulation and furring in one pass. Install in one application.
Quik-Therm Insulation Solutions Inc. has undertaken a program of full scale thermal performance testing to ASTM C1363-05 Standard Test Method for Thermal Performance of Building Materials and Envelope Assemblies.
– Mark Lawton, Senior Building Scientist, Morrison Hershfield
Connect Technical Data & Literature
T&G Connect panels are manufactured from superior closed-cell, lightweight and resilient Type 1, Type 2 and Type 3 expanded polystyrene (EPS) covered on both sides with advanced metallic polymer facers. In one simple and effective system, Quik-Therm T&G Connect structurally attaches high performance continuous insulation and heavy claddings to walls, ceilings, roofs and floors.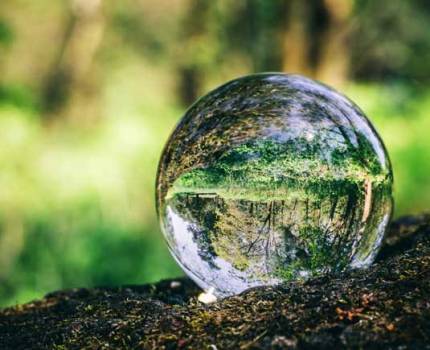 Environment. Sustainability. Health.
Quik-Therm's expanded polystyrene (EPS) core comprises of 98% air captured within a 2% cellular matrix. Food grade quality polymer facers are heat sealed to both sides of it's core. Water used in the manufacturing process is recycled and re-used many times over. Quik-Therm will not degrade and does not contain or use ozone depleting chemicals. Quik-Therm may contain up to 15% pre or post consumer recycled EPS. EPS has received an A+ rating for most environmental matrices.