Some of the best inventions are the simplest.  When certain new products enter the marketplace, they seem like an obvious concept – after the fact.  I am sure a lot of people catch themselves thinking, 'why didn't I think about that?'
Quik-Therm Connect is a very simple concept: integrate wood plywood strapping with rigid insulation.  Foam is an excellent insulator, however when it comes to fastening and integrating it into a building, there are considerations to take into account.
Let's say you want to install rigid insulation on the exterior of your building that will have a cement fiber board cladding.  You can attach the foam to the substrate easily, but then the fiber board will have to be fastened through the foam into the studs behind.  This can create deflection and structural issues, since the fastener has to go through of a non-structural material (foam board). I have heard numerous issues with boards sagging, warping and waving – not being flush for the cladding. Hardie will not warranty their product when there is more than 1″ foam behind it.  Anything more than 1″, must be in direct fastened to a structural member.
(On a related note, it is not advised to put thin layers of rigid insulation on the exterior of a wall due to potential moisture issues occurring from the dew point.  Rule of thumb is the thicker the outboard insulation, the better.
When using more than 1″ of exterior insulation, you would then have to put strapping members vertically at 16″ on centre so that the cladding can be supported.  This greatly increases your labour and materials costs.  In regions requiring a rain screen, these strapping members are required, but what about the majority of the country that does not require rain screen?
Quik-Therm Connect is an ideal solution.  The built-in wood inserts located at 16 or 24″ on center allow the 4×8′ sheet to be attached directly to the studs.  Any type of cladding can then be fastened just to the Connect wood strips, without having to go all the way to the studs behind.  This creates structural support and complies with manufacturer warranties – like Hardie.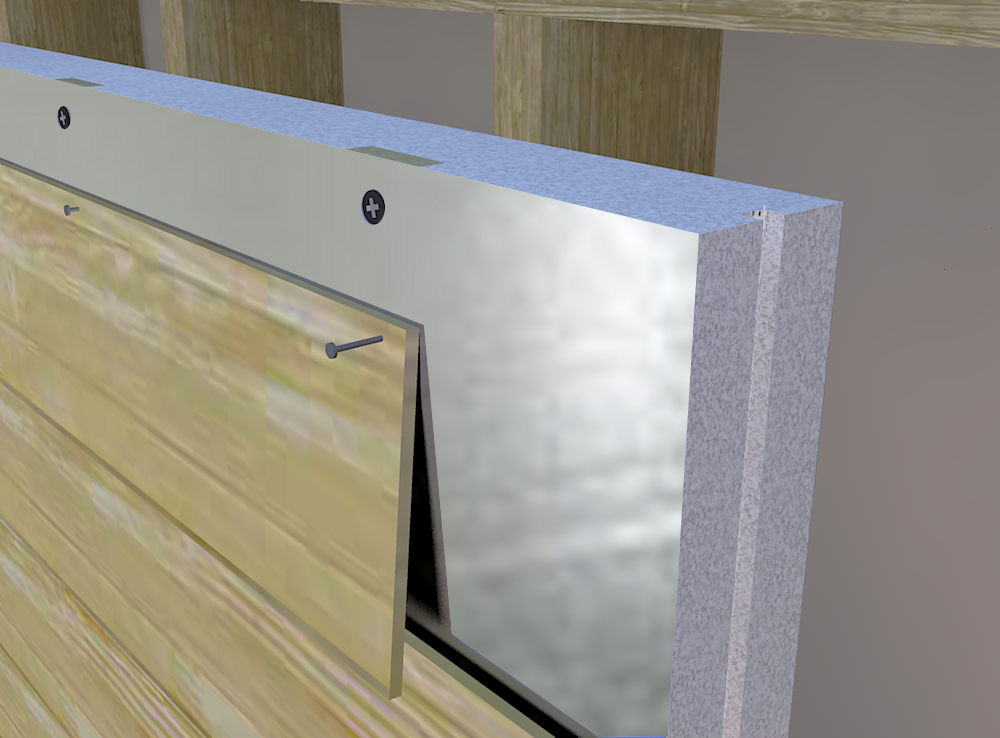 In the render above, you can see there is no OSB/plywood sheathing.  In many regions you are not required to use sheathing where Quik-Therm Connect is installed.  Builders have opted for let-in or other forms of lateral bracing.  Interior drywall also contributes to the structural integrity.  However, in high-seismic zones sheathing is still required.
Redoing the exterior cladding of your building?  It's an ideal time to reduce your utilities cost by adding insulation.  There are also a handful of renovation grants for such applications.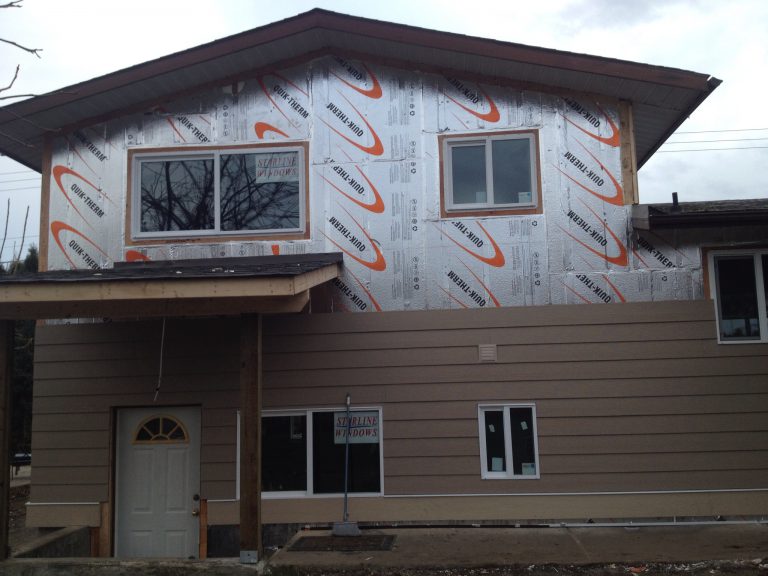 Some people assume Quik-Therm products are for either residential or renovation or commercial, but the truth is, it doesn't matter. Quik-Therm can be used on pretty much any building.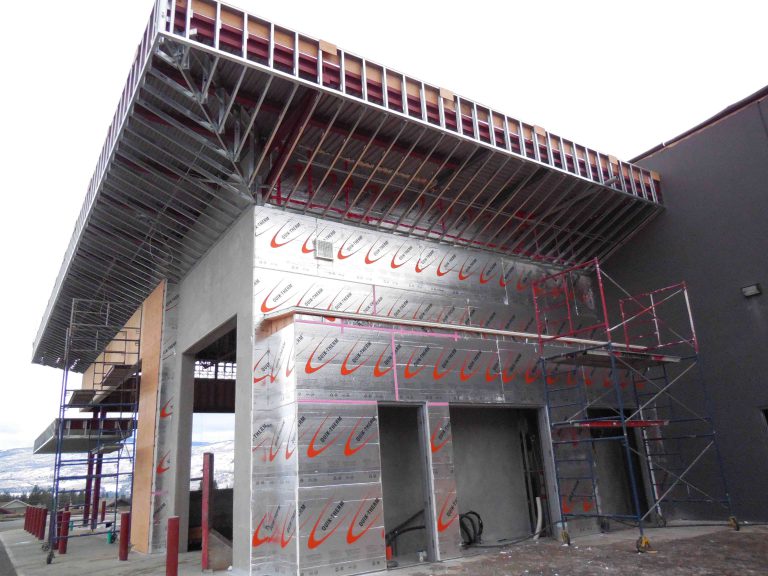 While Connect was initially designed as a exterior rigid foam insulation; over the years it has been used for various other applications.  I am always pleasantly surprised at just how versatile the product is.
One home builder decided to use it on his ceiling, creating an excellent thermal break below the rafters.  With the seams taped, it meets code as the vapour barrier and thus eliminates the need for a separate layer of poly.  Drywall can be easily fastened to the Connect wood inserts.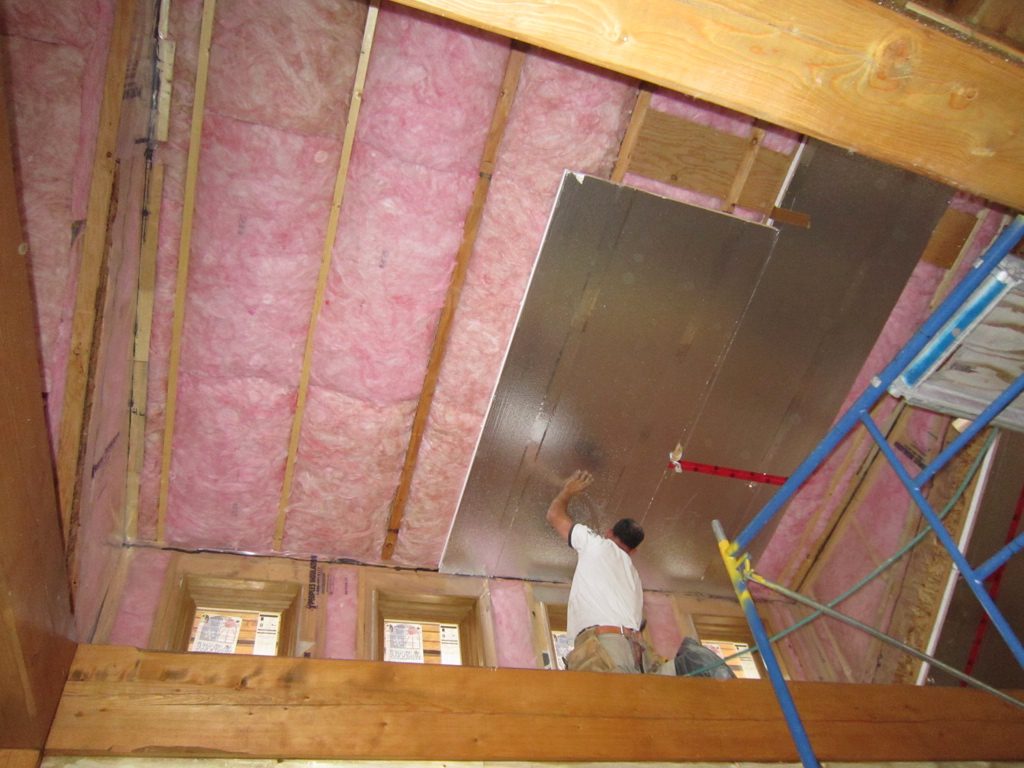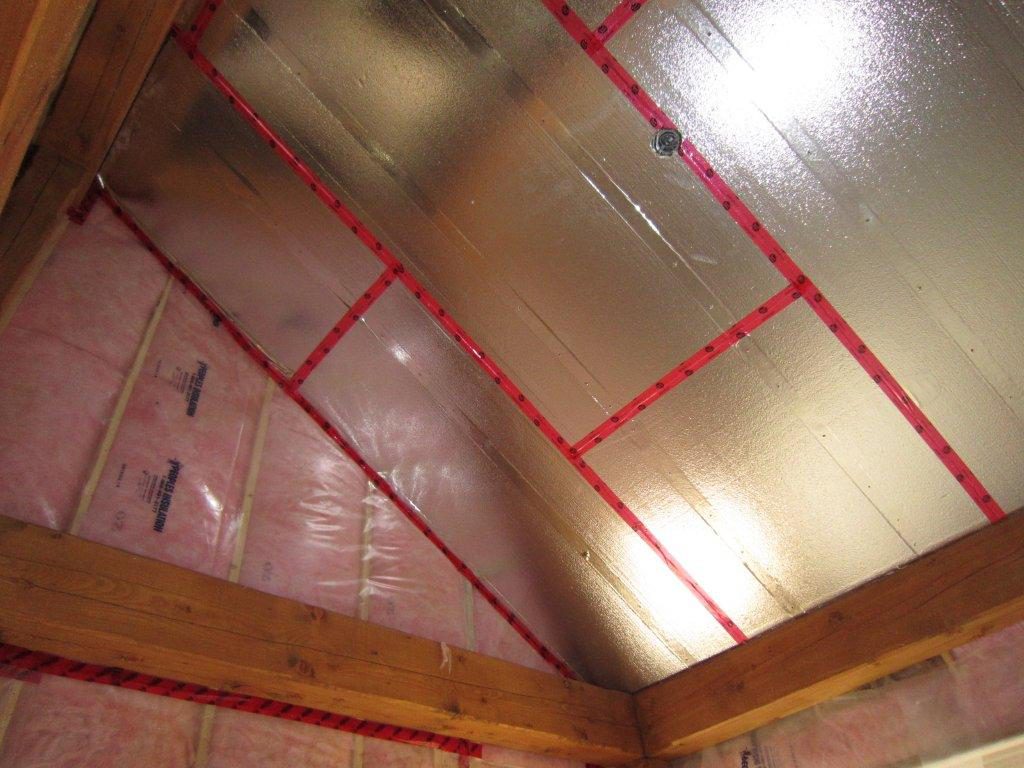 One architect decided to spec it into an office building, on the interior side of the concrete block wall.  All in one product, it became the insulation, vapour barrier, and structural attachment point for the finishing drywall.  This saved a significant amount of labour and materials compared to a conventional wood (or steel) stud wall with batts and poly.  Furthermore, Quik-Therm Connect simply does a better job insulating.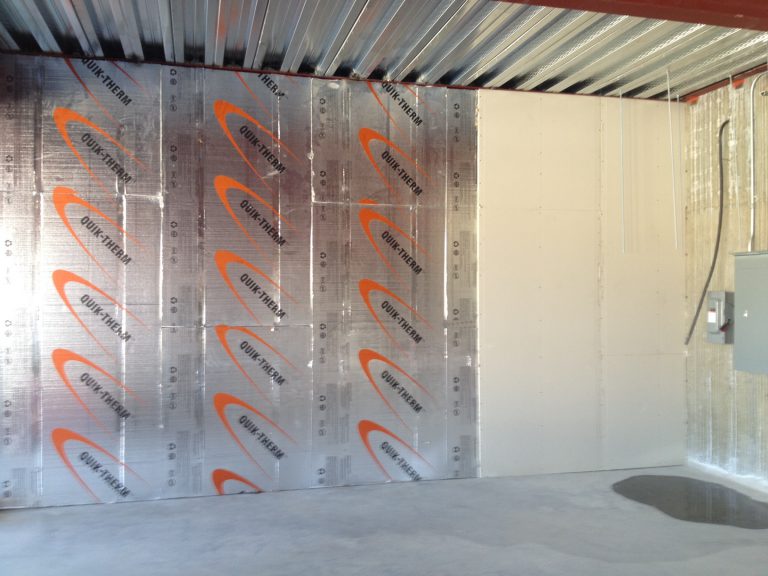 For some renovation projects it is easier to add additional insulation from the inside rather than redoing the exterior.  A residential renovation proved that Quik-Therm Connect has no problem in this application.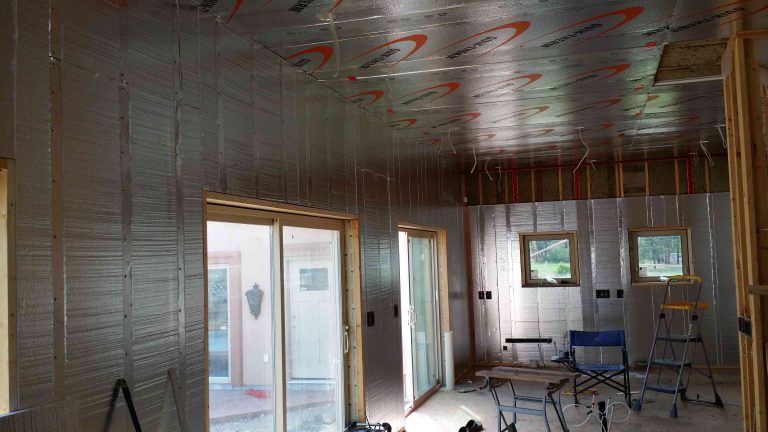 Another architect decided to use it overtop of his concrete floor in a commercial building.  One 6″ layer of Quik-Therm Connect was used to fasten to the concrete floor, then plywood attached to the wood inserts, and finally the flooring overtop of the plywood.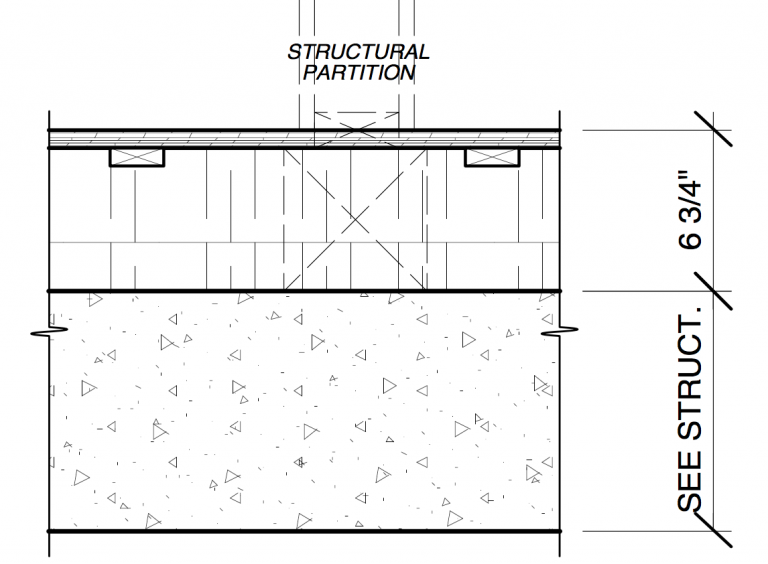 The same architect decided to use 2 layers of 6″ Connect for a flooring job.  With a single layer of Connect, there is a rather small amount of thermal bridging through the screws.  However, two layers of Quik-therm Connect eliminates all effects of thermal bridging.  These projects are Passive House, one of the highest levels of energy efficiency certification.  For Passive House they are adamant about reducing/eliminating as much thermal bridging as they can, and the Connect is an excellent solution.
Prime Habitat Builders in Kelowna, BC, also decided to use Quik-Therm Connect for their Passive House project.  Instead of the what the designer specced for the floor insulation, the builder found efficiencies in using a 4″ rigid insulation layer of Connect instead.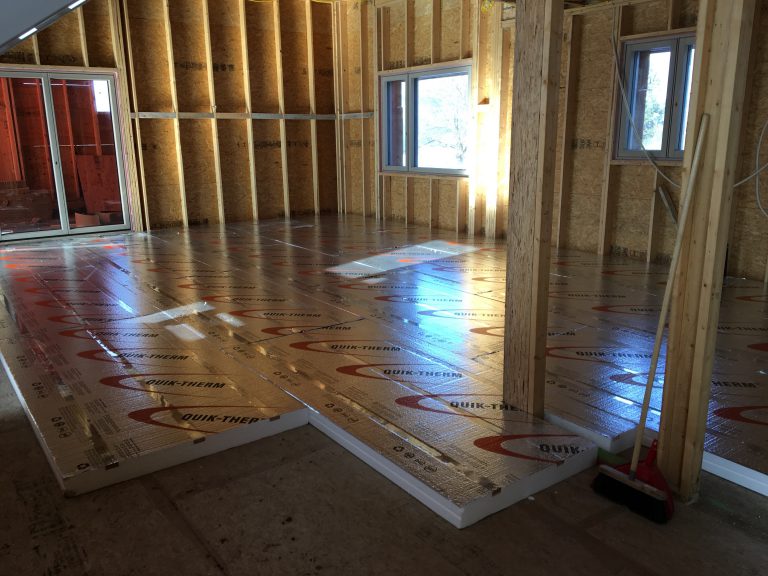 Where else do you think Quik-Therm Connect can be used?  Talk to one of our distributors to discuss your upcoming projects and how Connect can save you time and money while increase the performance of your building and saving energy costs.