* Patent Pending
Common Applications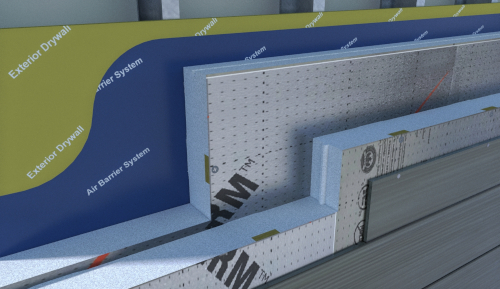 Horizontal Cladding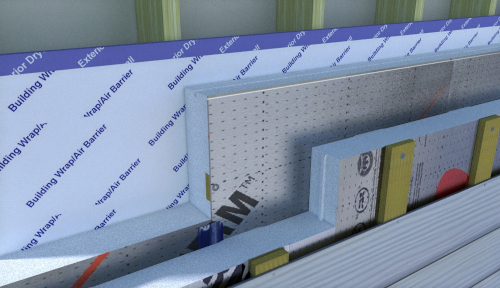 Rain Screen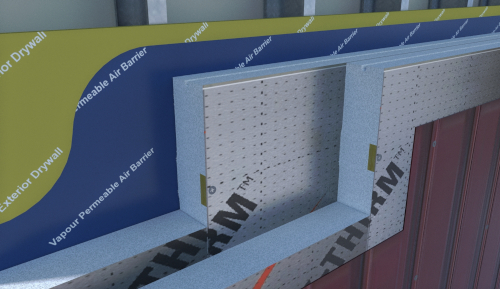 Vertical Cladding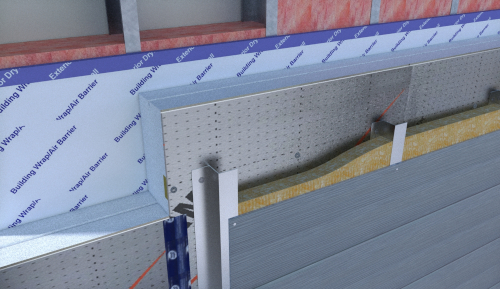 Non-Combustible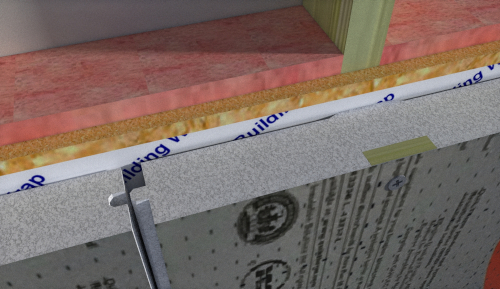 Hybrid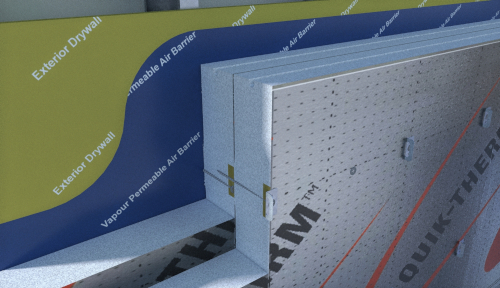 Brick Ties
Thermal Performance
"Quik-Therm Insulation Solutions Inc. has undertaken a program of full scale thermal performance testing to ASTM C1363-05 Standard Test Method for Thermal Performance of Building Materials and Envelope Assemblies. Testing confirmed the presence of the shallow flutes and plywood furring strips did not significantly affect the thermal performance of the assembly when compared to the assembly containing Quik-Therm Multi-Purpose Insulation."
– Morrison Hershfield
* Patent Pending
Quik-Therm Air Dry Connect - Continuous Insulation with Built-In Plywood Furring. Drains Bulk Water. Manages Vapour Diffusion.
Nominal 3 mm air gap encompasses 75% of the panels bottom surface. Engineered perforated polymer facers manage vapour diffusion. 3/4" thick X 3" wide X 8′ long plywood nailing strips/framing are embedded within the Air Dry Connect insulation panels. The plywood battens attach directly to roofs or wall surfaces or framing. In-turn, cladding materials are fastened to the battens.
Installs Intuitively, Fast and Easy
Simply, quickly and intuitively, Quik-Therm Air Dry Connect structurally attaches continuous rigid foam insulation and claddings to walls and roofs. By stacking two layers, in either a perpendicular or parallel orientation, Air Dry Connect virtually eliminates thermal and fastener point bridging. For non-vented roof insulation systems check out the Composite Matrix Roofing Insulation System.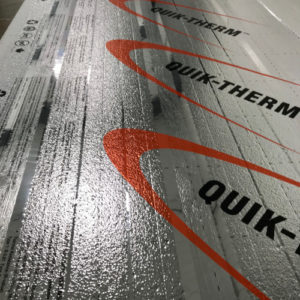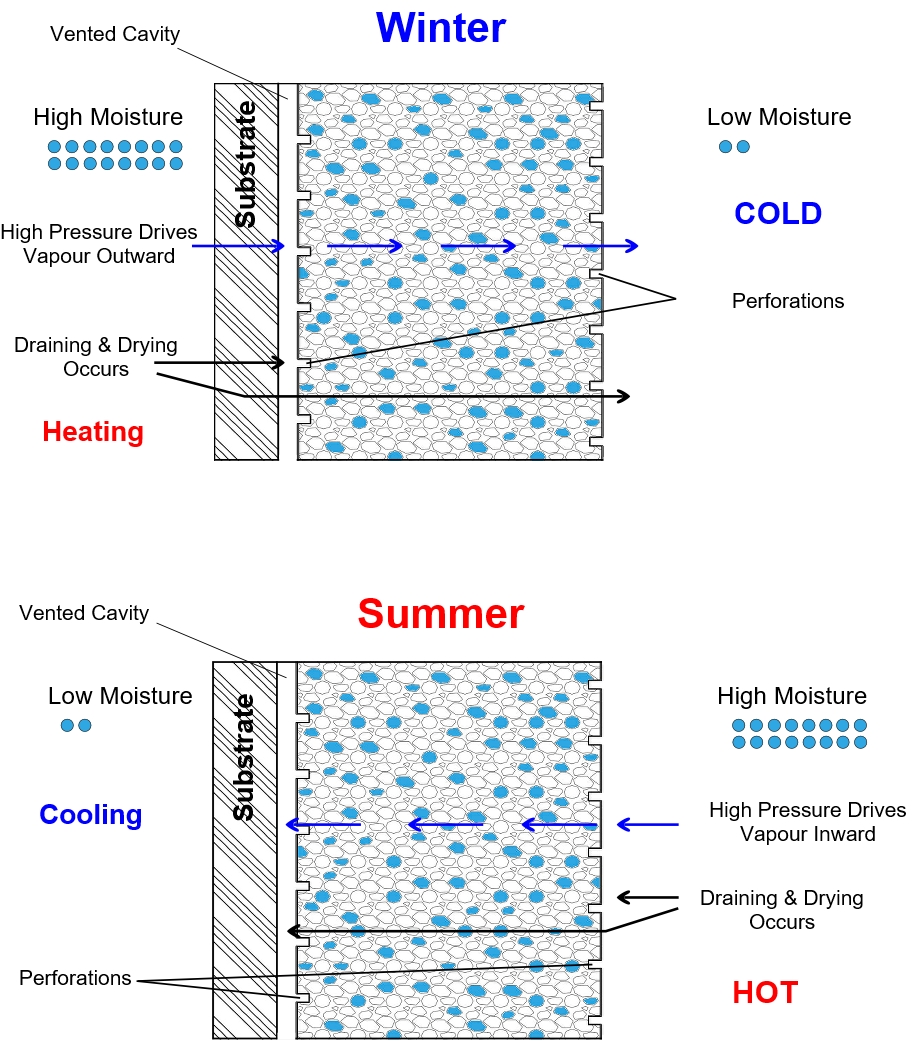 * Patent Pending
Manages Bulk Water Intrusion & Vapour Diffusion
Shallow, free air, unobstructed venting encourages outward bulk water drainage and drying. Engineered perforations allow vapour to diffuse naturally to the vented air gaps and surrounding ambient air. Low emissivity (Low E), foil like metalized polymer facers reduce inward vapour solar drive. Air Dry Connect's unique drying ability mitigates the potential for mold and material degradation.
"The air-gap is simple, elegant and unbelievably effective in helping out drying."
– Joe Lstiburek PhD, P. Eng., Building Science Corporation, Mind the Gap, Eh!
Virtually 100% Thermal Bridge Free - Including Fasteners
Air Dry's effective R-value performance is superior to conventional Clip and Rail and Continuous Steel Girt systems. Plywood framing and fasteners are covered by, or encapsulated within Air Dry's EPS foam core.
"Both high and low-permeance exterior insulation can improve energy efficiency and durability. At the same time, each must be used appropriately to avoid moisture-related issues such as mold. For high-permeance insulation (i.e., mineral wool), the main concern is inward vapor drive; for low-permeance insulation (e.g., XPS, foil-faced polyiso), the concern is trapping water against sheathing."
– RDH Building Science Laboratories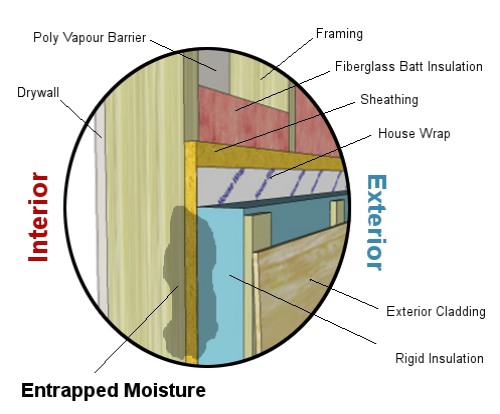 All In One Installation
Precision built-in plywood furring strips. Visual 16" O.C. connection points. 8" O.C. grid lines. Tongue & groove panel connections. Lightweight and durable 4×8 panels cover 32 sq. ft.. 2" to 6" thicknesses. Superior tape adhesion. No adhesives required.