One of the many things I like about Quik-Therm products is just how versatile they are.  Some builders/architects/others in the industry assume that our products are only for residential, or only renovation, or some other classification.  Truth is Quik-Therm products can be used in any construction project. Whether it is stock residential homes, multi-million dollar custom homes, commercial, institutional, warehouse, or any other project – be it new or renovation – Quik-Therm products have a place.  While some of the products are more innovative and easier integrated during the design phase, keep in mind the Multi-Purpose Insulation can be used wherever rigid insulation is called for.   It saves both material and labour costs over the conventional blue/pink board.
Blue Sky Manor is an apartment building located in Lethbridge, Alberta, and was in need of some energy efficient renovation upgrades.  Before the architect knew about Quik-Therm Connect, the plan was to install strapping on the exterior directly overtop of the stucco, apply spray foam insulation between the strapping, install a layer of sheathing, a layer of building paper, and then finally the cladding.  Not only does this contain a substantial amount of materials with associated costs, it is quite labour intensive.  Thermal bridging can also be found through the wood strapping due to a lack of continuous insulation.
The architect then heard about Quik-Therm Connect.  It was easy for him to see the benefits of the product from both the material and labour point of view, and the choice was simple to switch to Connect.  Instead of installing strapping, spray foam, sheathing, and building paper, a simple 4×8′ sheet can be attached directly on top of the stucco exterior.  With the built-in strapping in the Connect, the cement fibre board (or other cladding) can then be installed directly to the Connect.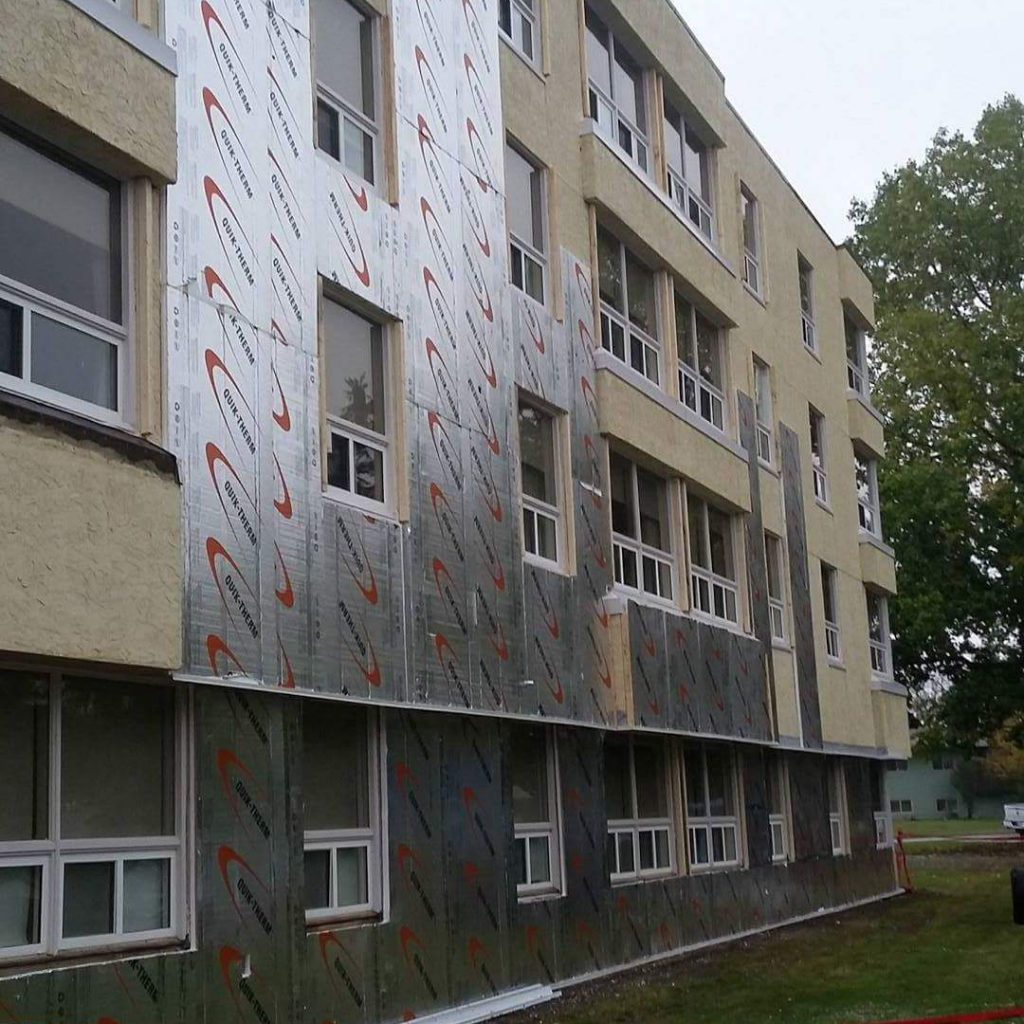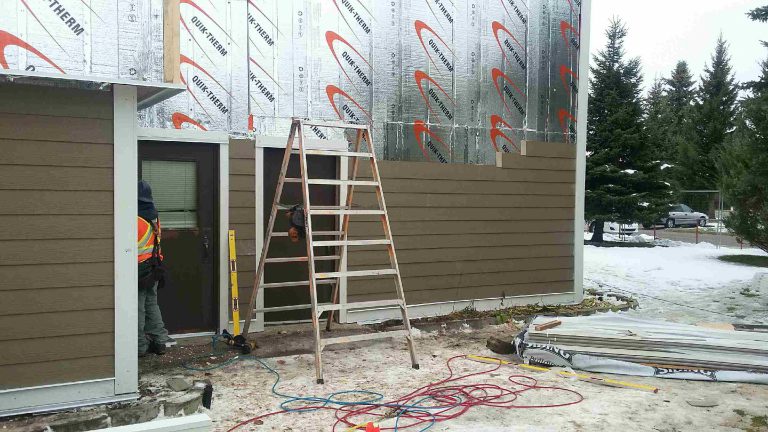 While money was saved due to lower material costs, the amount of labour to get the job done was reduced significantly.  Can you imagine only going around the building once to install Connect compared to 4 times with the previous spec?  Time and labour is a huge component to building, and how quick and efficient you can get a job done will directly affect your bottom line.  Wouldn't it be nice to finish a job not just on time, but ahead of schedule?
The team working on this project estimated they saved three weeks labour by using Connect.  It's not hard to understand how significant the labour savings are here.
Generally in life, there are multiple ways to do something to have the same end result.  However, are you using the most efficient way?  Why waste your time, money, and energy when there are more efficient options?  With Quik-Therm, you are saving material and labour costs by working smarter, and adding value to your bottom line.