Quik-Therm has once again been published in the local newspaper.  This time, the Kelowna Courier has done an article on a remediation home that insulated with Quik-Therm Insulation.  It is copied below, or the link to the article on the Kelowna Courier's site can be found by clicking here.
A Better Way to Insulate
December 11, 2014
By Steve MacNaull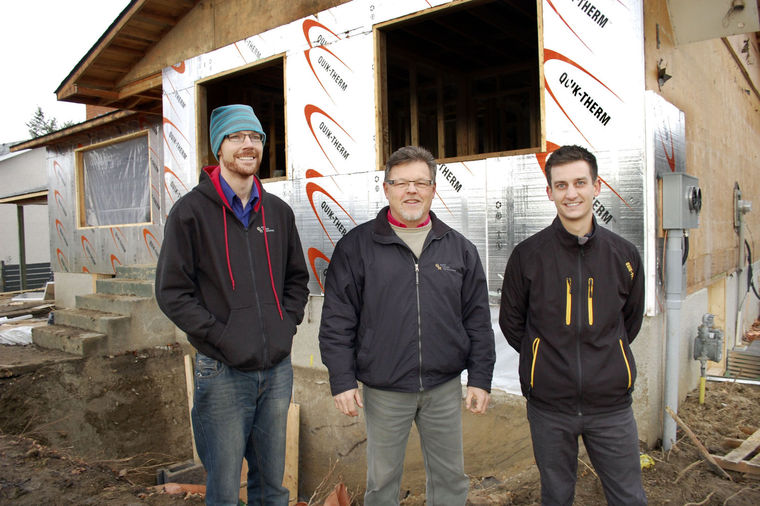 Gord Turner scrunches up his nose when he talks about the disgusting state of the house when he first bought it.
"The mould was so bad the house had to be gutted," said Turner of Gord Turner Renovations.
"The house had also had some floods and when the rodents got into it, well, imagine the worst smell and triple it, quadruple it."
All that nastiness is now gone and Turner, an award-winning master at transformative renovations, is on his way to reconstructing the house into an energy-efficient, modern dwelling.
His company will rent out the main floor of the house at 1342 Lombardy Square as well as the basement suite.
"This showcases what our company can do," said Turner, who has won numerous Thompson Okanagan Housing Awards (Tommies) for renovations both big and small.
"We wanted to do it right and make this house nice again."
A major part of the project is Quik-Therm Insulation on both the exterior walls and the interior basement walls.
"It's a pretty cool product and this is the test house," said Turner.
"It's easy to install and will make the house way more energy efficient than a regular house."
Quik-Therm was invented by Winnipeg renovator Ted Cullen and now has a Kelowna dealer in Derek Snitynsky.
"The exterior wall insulation, called Connect, is a polystyrene hard foam with a plastic reflective plastic coating made out of the same material they make potato chip bags out of," said Snitynsky.
"You wrap it around the exterior of the house and it acts as insulation, a moisture barrier and has fastening strips so you can attach the siding."
The Quik-Therm Concrete Insulation System for basements sees polystyrene hard foam panels lock into high-density foam studs like Lego.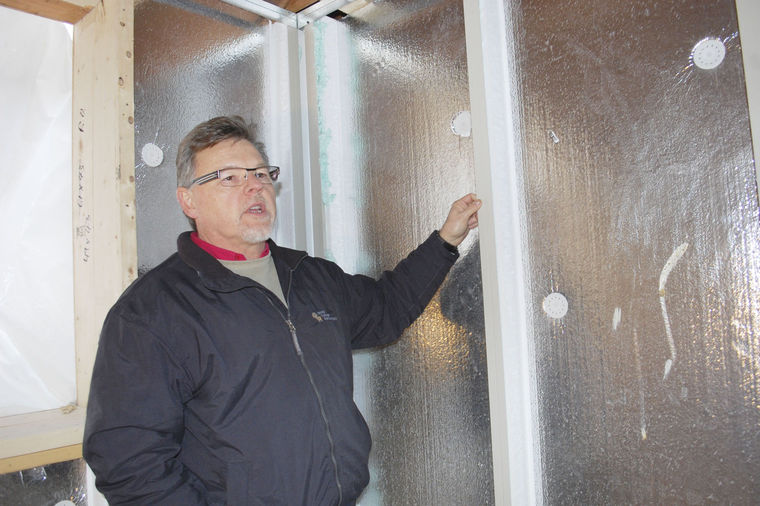 The resulting structure isn't just insulation, but an air, vapour, radon and radiant barrier all-in-one.
"You just put the drywall over it and it replaces the fibreglass insulation, wood studs and poly moisture barrier that would regularly make up a basement wall," said Snitynsky.