Newer building science thinking pins fibreglass insulation as a terrible idea for below-grade spaces (basements), citing its being ruined by damage caused by mildew, mold, rot, and humidity.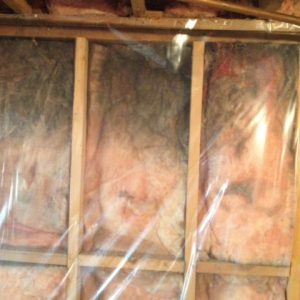 The Building Science Corporation (BSC) – BSC refers to fibreglass, studs and polyethylene as a system. The experience by the Building Science Consortium (referring to fibreglass with vapour barriers) has been bad and concluded these two approaches are unsuitable for use by the home building industry due to serious problems associated with mold, decay and odors. This is consistent with reports from Canada where basements are insulated in a similar manner (Fugler, 2002). "Continued use of these approaches by the home building industry will likely lead to a disaster of unprecedented proportions …"
---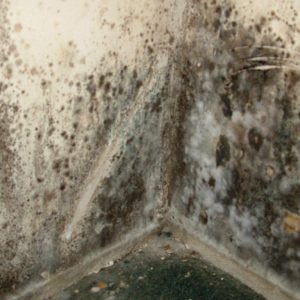 CMHC (Canadian Mortgage and Housing Corporation) – "Wetting of absorbent materials such as glass fibre insulation batts will reduce their inherent insulating properties and can accelerate mold growth and other damage to the envelope."
Mike Holmes – Regina Leader Post –  "If your basement is insulated the same way as an above-grade wall — with wood studs against the wall, batt insulation in between and vapour barrier over that — you will have air movement, which can lead to condensation and mould problems. Can you imagine trying to fix a mould and moisture issue after the basement is finished? There goes the $20,000 you already put in, and add more for the cost of fixing and replacing everything. Unfortunately, too many people don't have to imagine a situation like that. They're living with it." Ideally, you want to have rigid foam insulation in a basement against all the outside walls"……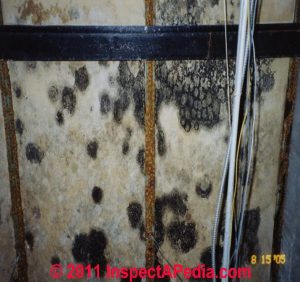 Mold in Finished Basements – CMHC (Canadian Mortgage and Housing Corporation) – 27 houses tested, 16 had visible signs of molds. Toxigenic or dangerous molds were found in 15 of these houses. An investigation into possible health impacts is beyond the scope of this study.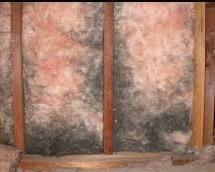 Jeffrey C. May author of "My House is Killing Me!" – May is a home inspector and is well known for his investigations into homes with poor indoor air quality. He wrote, "The DUST in all fibreglass insulation is an excellent source of mold nutrients… I find that approximately 70% of all unfaced basement ceiling and crawl space fibreglass is severely contaminated with growing mold"