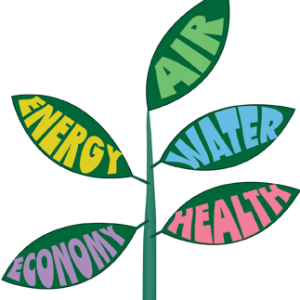 A 2014 study commissioned by Natural Resources Canada showed that government funding of energy efficiency programs can pay huge dividends for Canada's economy. In its report Energy Efficiency: Engine of Economic Growth in Canada, the Acadia Center states that spending $28.6 billion dollars over 15 years (2012 to 2026, an average of $1.9 billion per year) on programs that improve the energy efficiency of our homes and businesses would result in:
 A net increase in Canada's Gross Domestic Product (GDP) of $230 billion from 2012 to 2040, or an annual average increase of $8.2 billion. This is approximately a return of $8 of GDP growth for every $1 spent on these energy efficiency programs.
A maximum net increase in employment of 121,000 jobs per year from 2012 to 2040.
The report notes these economic benefits are the result of two things. One is the direct spending on improving energy efficiency, such as buying insulation products and hiring contractors to do home renovation work. Much more important to the Canadian economy than this direct spending however are the savings that result from having more energy efficient homes and businesses. The study predicts families and businesses will spend these savings on other items such as eating out more and buying new equipment, further fueling the economy.
Check out energy efficient insulation technologies at quiktherm.com