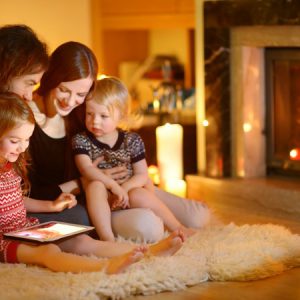 With the winter season, heating our home comfortably and efficiently has its challenges. This time of year we turn our attention to basement insulation and development. Typical basement insulation construction has remained unchanged for 50 years or more and currently uses the same method of wood stud, batt insulation, poly and drywall. It doesn't always pay to use the industry standard method.
A MORE EFFICIENT CHOICE
Quik-Therm, a Canadian company and manufacturer based in Winnipeg, has developed an efficient, healthy and cost-saving basement insulation system for our Canadian climates. Its concrete insulation system (CIS) meets and exceeds current local and national building code requirements for residential concrete basements. This insulation system also meets the new energy code of Canada, currently implemented and enforced in other provinces.
CIS includes insulation, framing, air, vapour, and radon barrier with the benefit of a polymer reflective facing, an all-in-one assembly. CIS consists of pre-made styrofoam corners, studs and panels with a tongue and groove fit and finish. Using styrofoam provides the absence of thermal breaks, and a concrete wall without thermal breaks has a highly-effective insulation value. The three-inch thick panels have an effective wall assembly of R-25.5, versus a typical batt wall of R-20 with a 15.8 factor. This continuous insulation creates a 60 per cent higher insulation value that equates to a warmer basement, higher comfort levels and a cost saving to heat.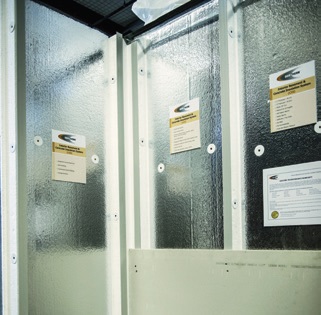 FEATURES OF AN INNOVATIVE INSULATION
Using a closed-cell styrofoam insulation system has many benefits to the homeowner. CIS will not absorb moisture, is flood resistant and is inorganic. This means mold and mildew will not thrive in your home, allowing for a healthy indoor living environment for you and your family. Insulation R-values remain constant with this insulation system during the lifetime of the home. This manufacturer has a transferrable warranty from homeowner to homeowner — an industry first in below-grade insulation. Other important features are: no formaldehyde, no off-gassing and no glass fibres. CIS uses up to 15 per cent recycled styrofoam in its manufacturing process.
DIY, RENOVATOR OR NEW HOMEBUILDER?
CIS can be installed by a homeowner, renovator or new homebuilder. The system is user-friendly, and easier to install than wood framing; typical installation is 40 per cent quicker than standard methods currently used. This insulation system comes as a kit for your specific concrete basement shape and height, and includes: eight, nine or 10-ft. panels with corners, studs, and all styrofoam and anchors required for attachment to the concrete wall.